LIFE shower for All has been awarded the "Best of category" at the Archiproducts Design Awards 2016.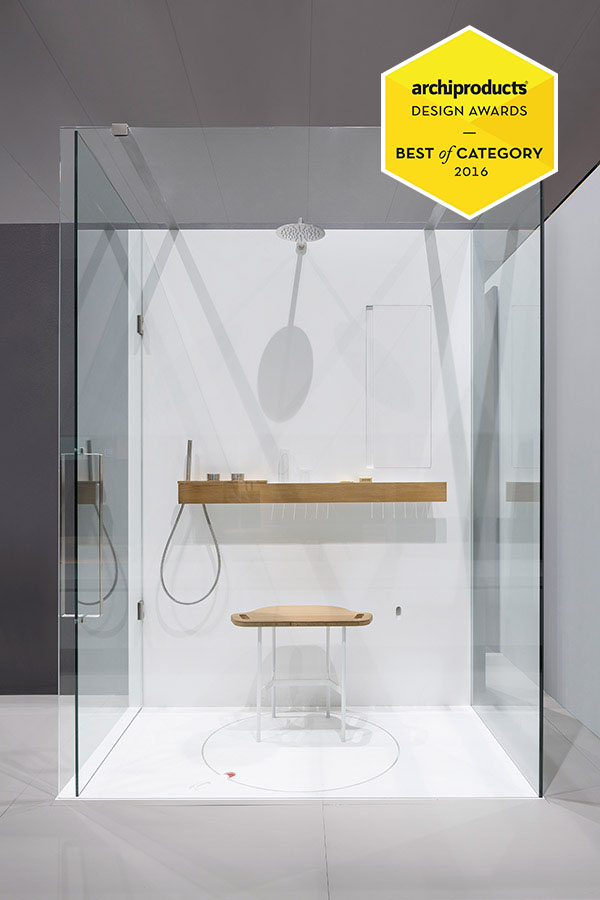 After several days of non-stop research and analysis, an international jury of architecture studios, journalists, entrepreneurs, designers and photographers has chosen the winner of the Archiproducts Design Awards 2016, that honor outstanding design products fully embracing the so called "Project Culture".
The jury was composed of some the top experts in their field: Ben van Berkel, founder of UNStudio; the Brazilian architect Marcio Kogan; the Israeli architect Pitsou Kedem; Benoit Jallon & Umberto Napolitano of the Parisian studio LAN Architecture; the Spanish architect Fran Silvestre; the Mexican designer Hector Esrawe; Paul Masi of the American studio Bates Masi + Architects; UdA Architetti from Turin; 5+1AA studio of Genoa; Japanese architect Junya Ishigami; the designer Ana Milena Hernández Palacios; Melkan Gürsel of Tabanlioglu Architects; the Spanish interior designer Susanna Cots; the Spanish photographer Montse Zamorano; the Dutch architects i29; the Portuguese architectural photographer Fernando Guerra; Tamaryn Fourie of the South African studio SAOTA; the architect Werner Tscholl; the photographer Fernando Alda; Verda Alexander of O+A Studio; the interior designer Anne Sophie Goneau; the journalists Riccardo Luna and Sam Baron, creative director for Fabrica.
The products have been divided into 13 categories: Furniture, Bathroom, Kitchen, Outdoor, Office, Contract, Lighting, Wellness, Decor, Finishings, Building, Envelope Building, Construction and Tech. They were given the chance of winning the "Best of the year", "Best of category" and "Best of web" awards.
Our Life shower for All has won this year's "Best of Category" award. The designer Giulio Gianturco had this intuition after noticing that the current offer neglects completely both aesthetical and practical requirements. We then worked together to develop a shower answering not only the demands of those who love to indulge in a shower, but also the needs of children, the elderly and people with temporary impairment.
We want to thank everyone who voted and help us achieve this important goal.
Salva
Salva
Salva
Salva